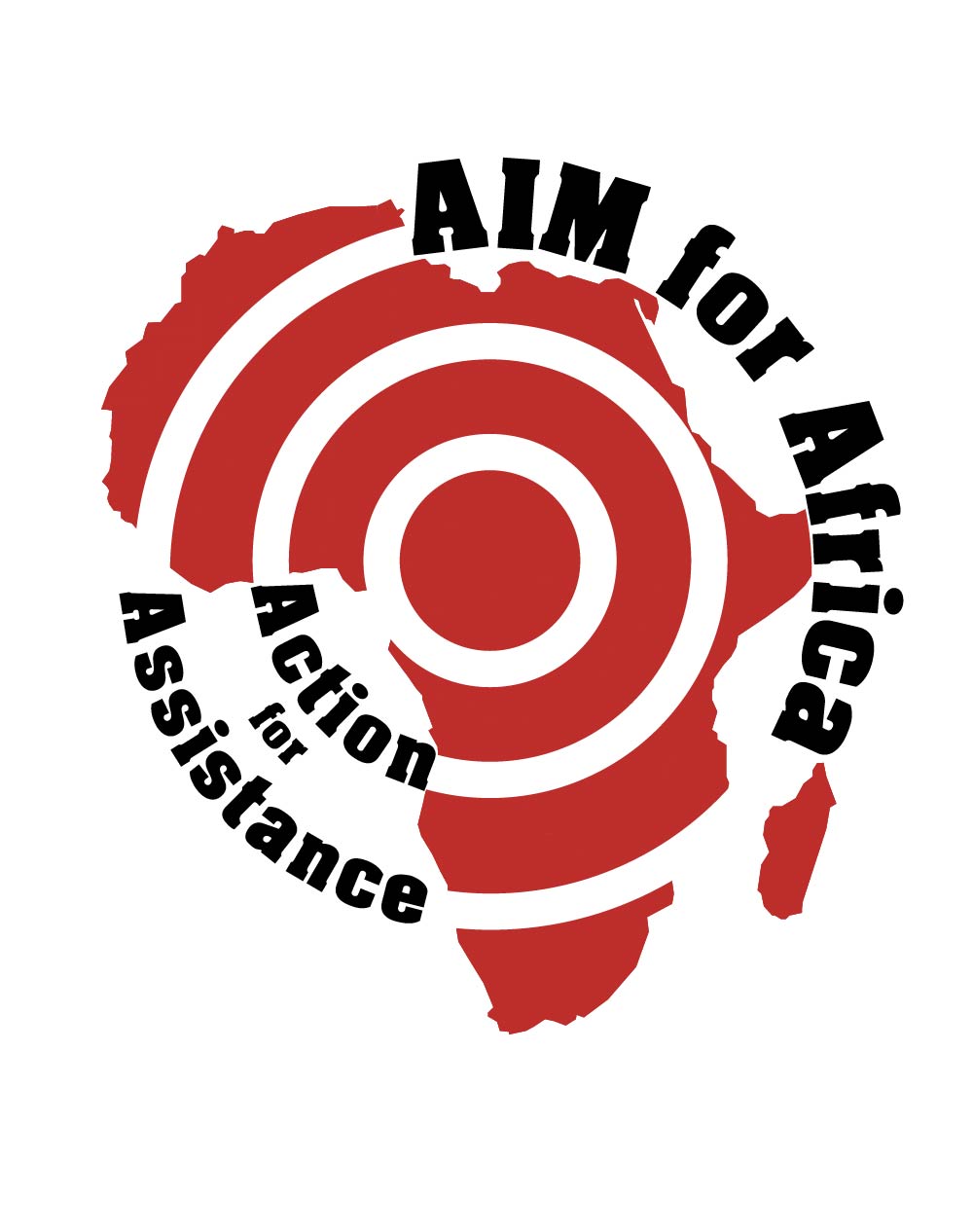 AIM Canada's 2021 Fundraiser Project
AIM Canada has blessed numerous worthy AIM projects over many years with funds from annual fall fundraisers.  We are very grateful to all that have participated and donated to these projects!
2021.  A year of new methods due to the realities of Covid 19. 
2021, the inception of AIM for Africa, AIM Canada's annual fall fundraiser. AIM for Africa has been birthed out of prayer and discussion with Director Dan, Personnel Chaplain Monte, and other Canadian staff members.  Our goal is to select urgent projects in locations where our Canadian AIM missionaries serve.   Our desire is to see physical and spiritual needs met as a result of the funds raised.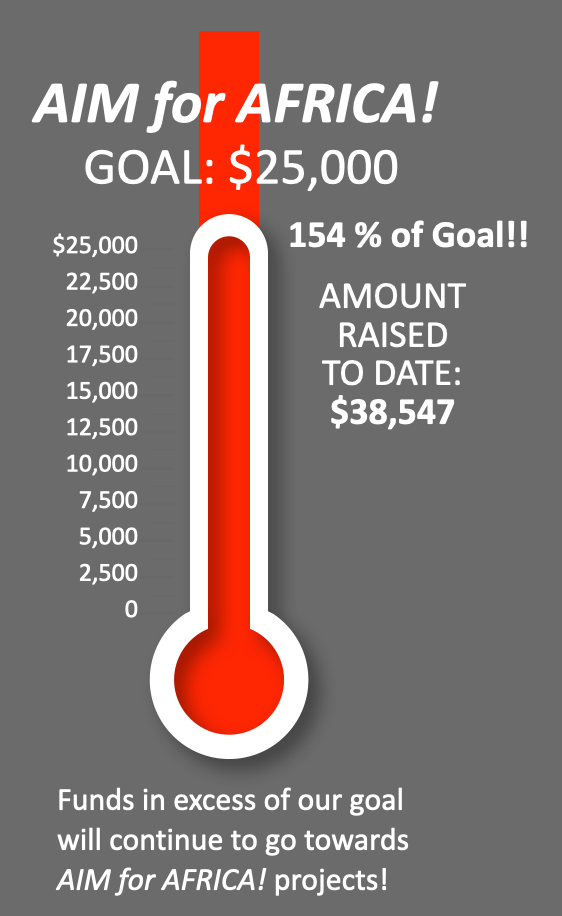 Join us as we pray for God to do something extraordinary through this adventure called AIM for Africa!
AIM for Africa (A4A) is a flexible fundraiser.
Team leaders  sign up to lead a team composed of both virtual and actual members.
Team members  sign up with ANY team to participate either virtually in the activity of their choice at the location and date of their choice – OR  take part physically in an actual event at the location and date set by their team leader.
Choose any team
Choose any activity – walking, cycling, running, reading, baking, cleaning …
Choose to do your activity with your virtual team at the time and location of your choice – OR  join your actual team physically at the location and date set by your team leader.
Choose any date – August 1 – October 11, 2021 to participate virtually, OR  if participating actually, on the date set by your team leader.
Contact your friends and family and get them to sponsor you as you participate in AIM for Africa!
Questions about how A4A works?  Check out the FAQ section by clicking here.
Phone/text or email Kim at 519 990 3068,  kim.lidstone@aimint.org
AIM for Africa is raising funds for three projects:
Water for Life
Funds raised for this primary project will be used for water delivery in the Hurri Hills of northern Kenya.
This project is already being implemented and the additional funds raised will make it possible to bring water to more villages.  Jason & Joanne Borrowman, from Saskatchewan, currently oversee this project in the Hurri Hills of northern Kenya. This area has lush soil and good grazing for livestock, however,   due to the high elevation and rocky landscape, there are no water wells in the area.
The people rely on rainwater; however the rains are unpredictable, leaving tanks and water catchments empty.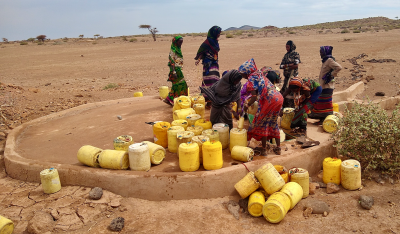 The only option is ordering water from a water truck, which is a costly, long and rough journey. When the villages are desperate, they come to Jason & Joanne for help and together with the village elders, organise a water truck for the community. Water for life!
When the truck arrives, the local people are gathered, Jason prays and shares the good news that Jesus is living water.  He finishes with giving out audio Bibles in the native language. Africa Inland Mission, through AIM for Africa, is raising money for this project – Water for Life – to continue providing water for the Gabbra people.
Jason and Joanne are excited about this project because "It gives us an opportunity to share Christ's love with people who have not heard it yet, especially in a tangible way."
Your donations will help Canadians, Jason & Joanne reach communities both physically and spiritually.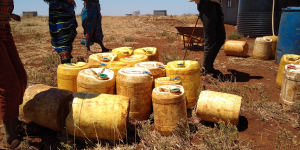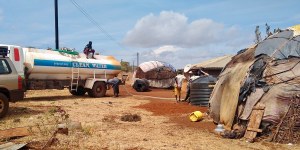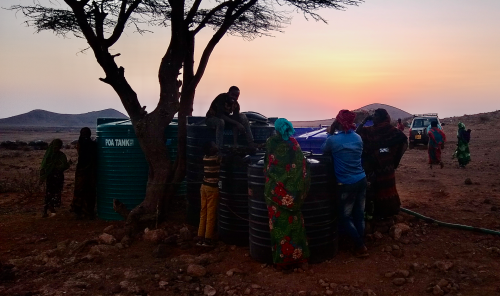 Jason & Joanne Borrowman
AIM Canada missionaries Jason and Joanne live in the Hurri Hills in Northern Kenya and are the facilitators of this project.
Clinic for Congo
Funds for this secondary project will provide additional support in establishing a medical clinic in Moku, DRCongo.
We are wanting to continue the work that began last year to establish and staff a medical clinic in Moku, in the northeast of the Democratic Republic of Congo where no medical care is currently available.   Tom & Abbie Desloges, AIM Canada missionaries, approached the local church and asked what the needs were. Last year's money from AIM's annual fundraiser enabled the plans and beginnings of this clinic.  The Desloges love that this project is a cooperative effort with the local church that is meeting physical needs in an area where there are few believers.  The prayer is that through the clinic, the spiritual need of the gospel will be made know to these people.  The next step is the gathering of building materials, and then building. The local church is gathering what is available in Moku (sand, gravel and stone) and pressing bricks from clay. Other building items: cement, roofing, doors, and windows will need to be ordered and trucked in.  We want to see this clinic established!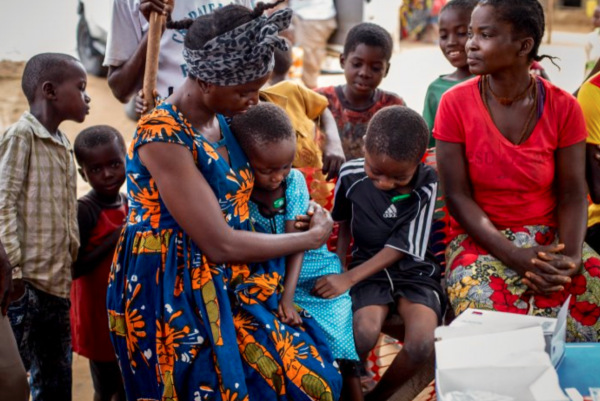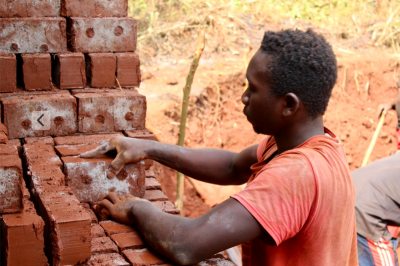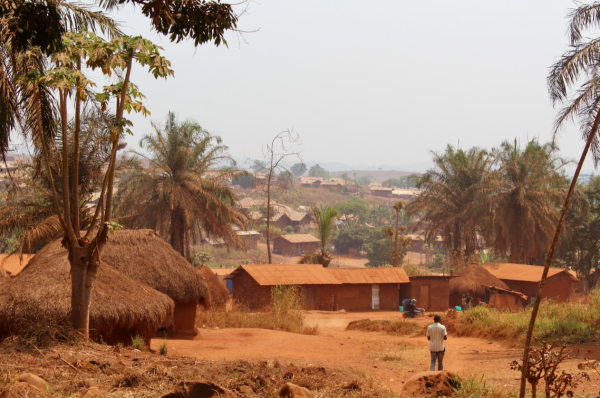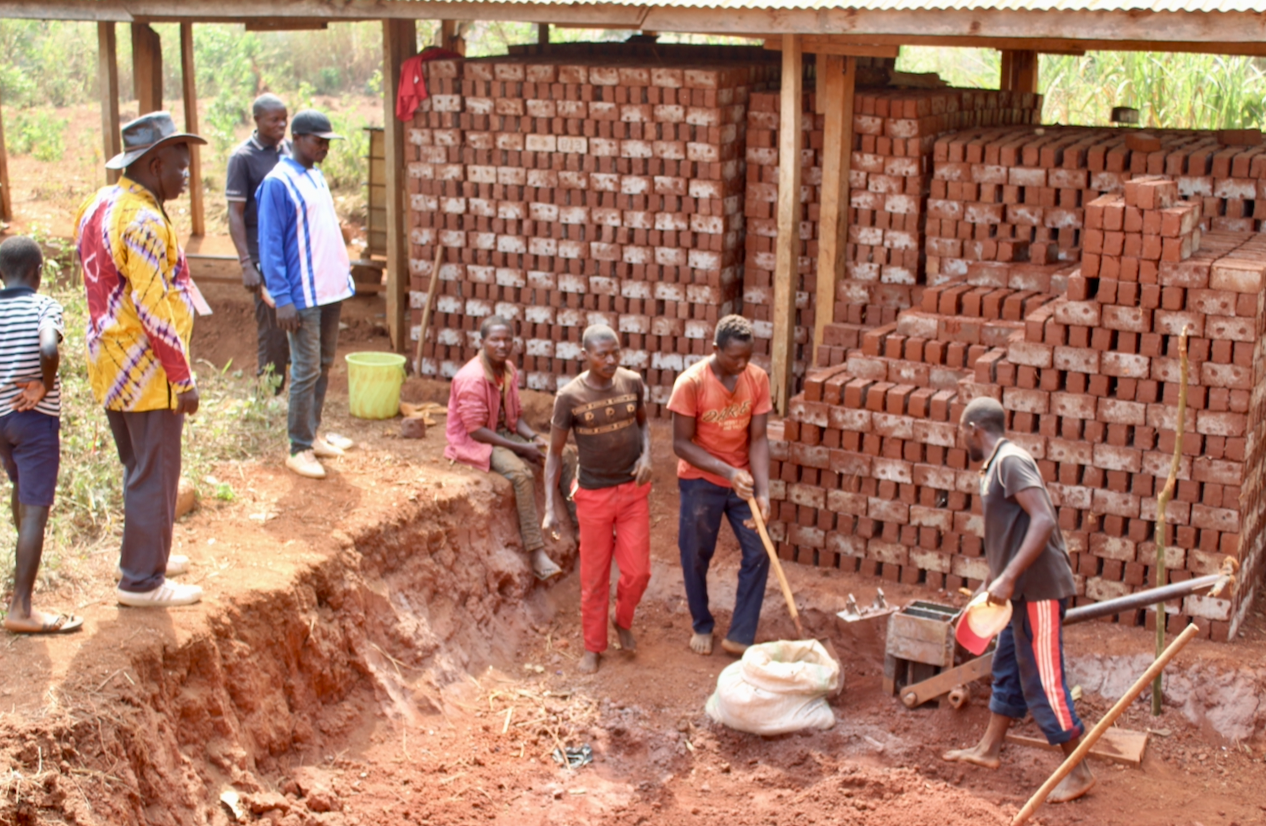 Tom & Abbie Desloges
AIM Canada missionaries Tom & Abbie live in the town of Bunia, in Eastern Democratic Republic of Congo.  They are facilitating the building of this medical clinic in NE DRC in the village of Moku, which was started in 2020 with the funds raised in AIM Canada's 2020 annual fundraiser conducted through Ride4Refuge.  They are very thankful for the support the project received last year!
The original 2020 video introducing the Clinic in Congo project:
More for Madagascar
As funds are available, this auxiliary project will provide food for famine relief in Madagascar.
Over the last several years there has been little or no rain in the southern part of Madagascar causing famine and drought.  Many people depend on their gardens to provide food for their families; this has been greatly hindered by drought conditions. Madagascar is where Canadian AIM missionary Georgina Keys is faithfully serving.
Compounding this problem are the restrictions implemented due to outbreak of COVID-19.  In March 2020 many people lost their employment which is their only source of providing for their families.  Employees of hotels, schools, restaurants, and tourism industry lost their jobs and incomes.  Churches were closed and pastors did not receive their salaries.
There are families where the main provider has died and widows with children to care for are left behind with little or no source of income.  Sometimes, it is grandmothers who are trying to care for their grandchildren.
From April 2020 – April 2021, AIM Canada contributed funds to assist Malagasy people of all ethnic groups, including needy widows who were in severe need caused by famine, drought and loss of employment.
Giving a little assistance has opened opportunities of showing the love of Christ, and sharing the good news of the gospel with our neighbours.
We want to continue to assist those who have little or no way to provide for their families and reach out with Christ's love and concern for them.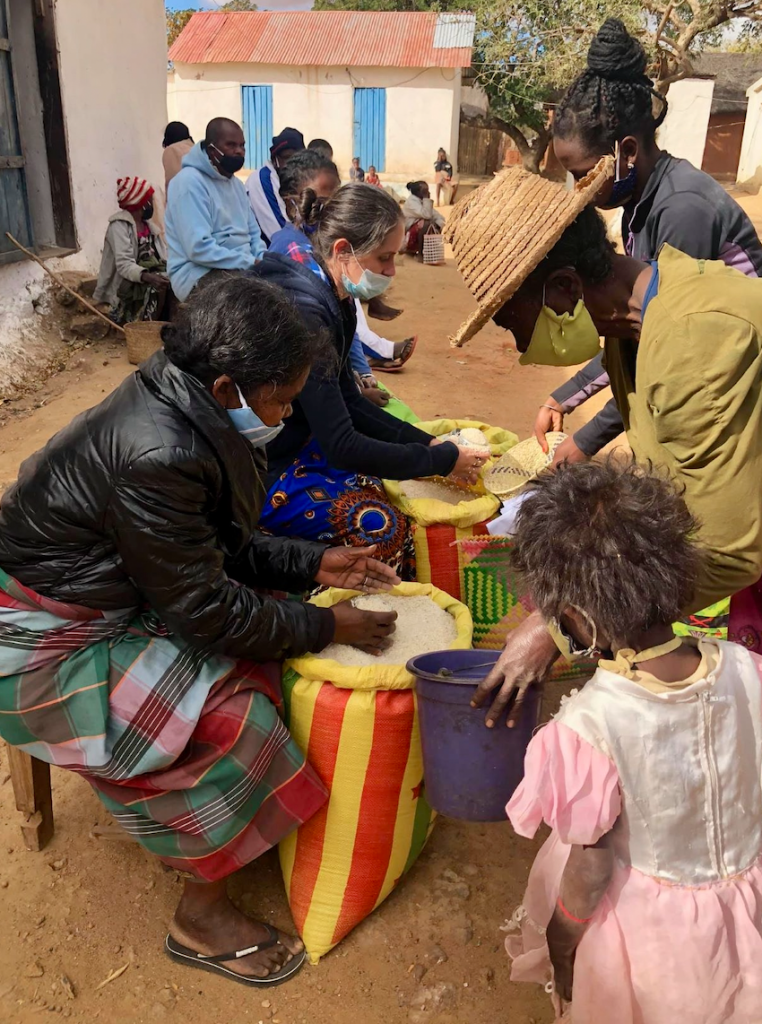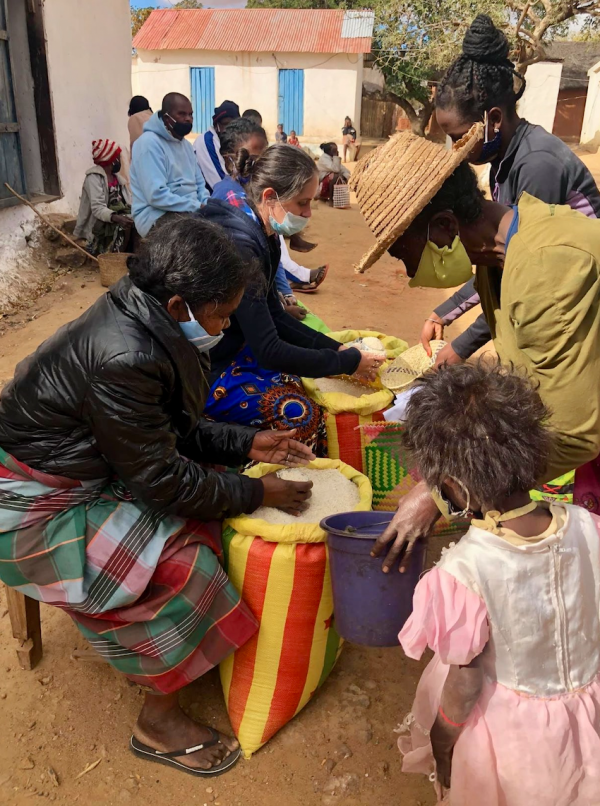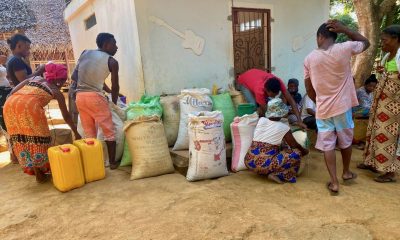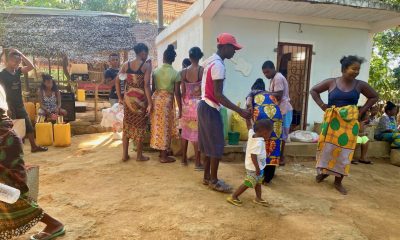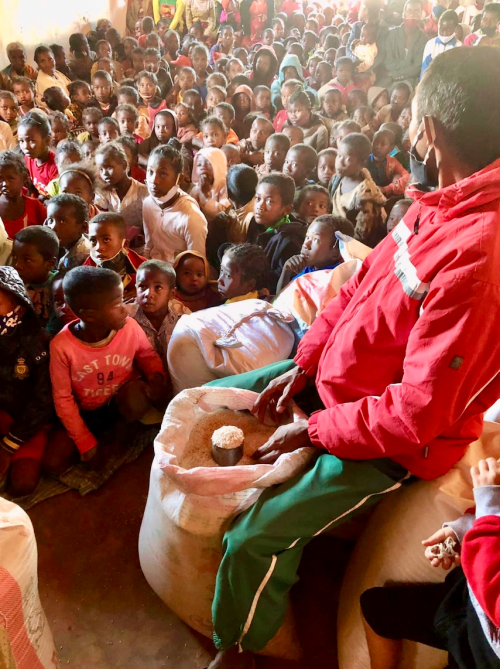 Georgina Keys
AIM Canada missionary Georgina Keys is facilitating this project in Madagascar.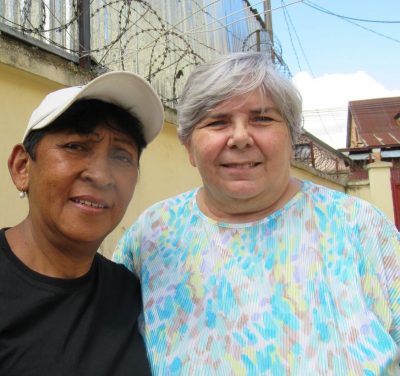 Team Information and Statistics
Click on the Team Leader's name below – or simply scroll down – to view their team's info and stats:
Dan Baetz's Team –
Water Walkers & Bikers!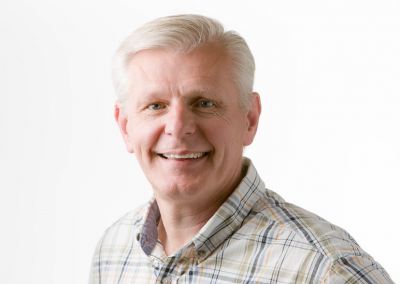 Both events completed: walk on Sept 11th, ride on September 25th!
Dan is AIM Canada's Director.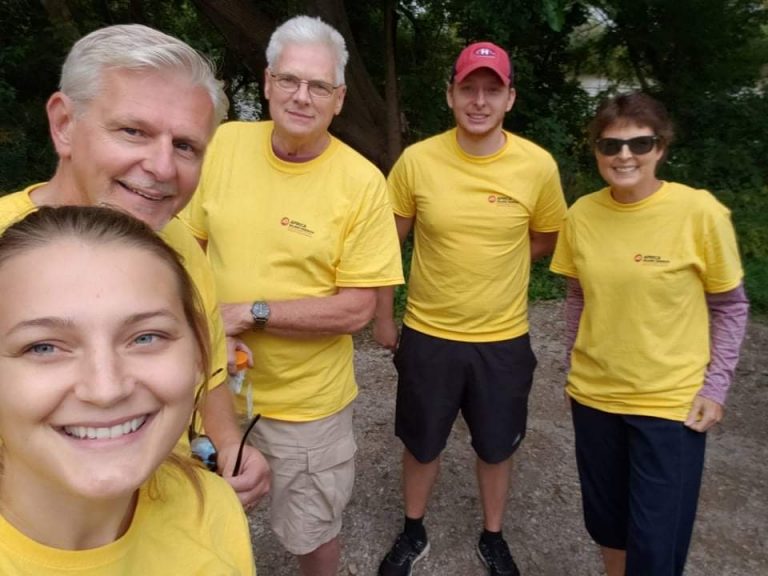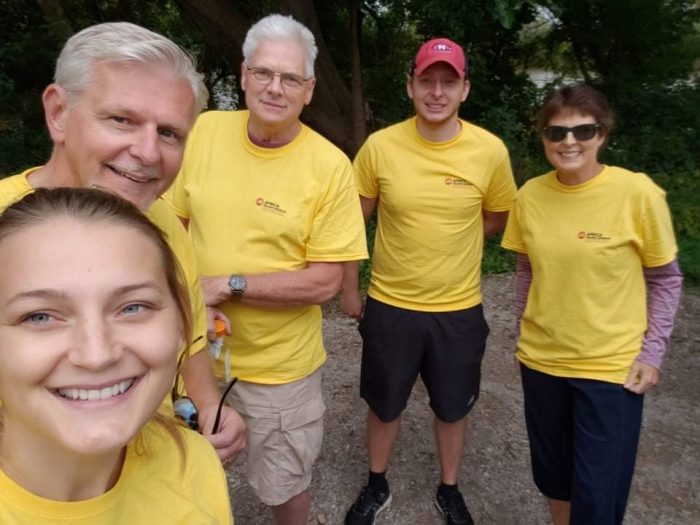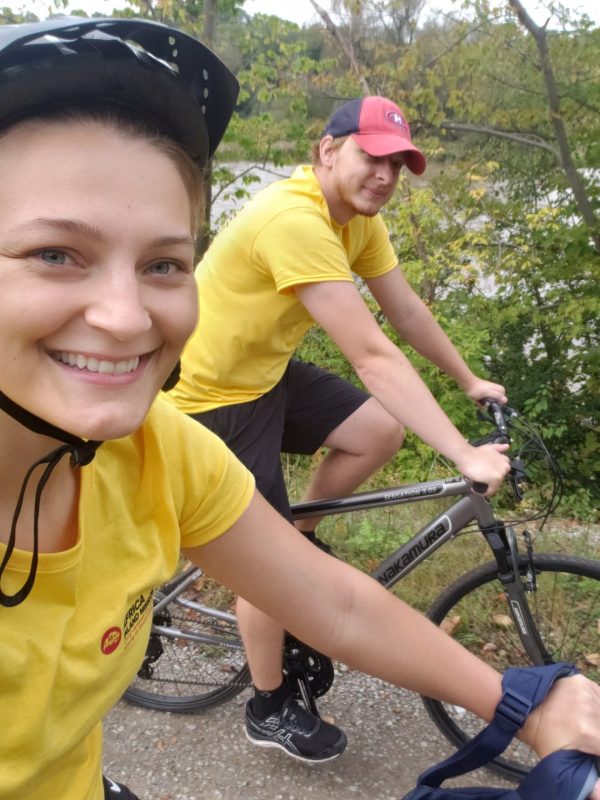 Team Members
Vivian Henderson
Candice McEwen
Anonymous member
Rachelle Poenn
Sally Han
Carol Baetz
Anthony Goodhoofd
Joelle Hatherley
Abbie Desloges' Team –
Clinic4Congo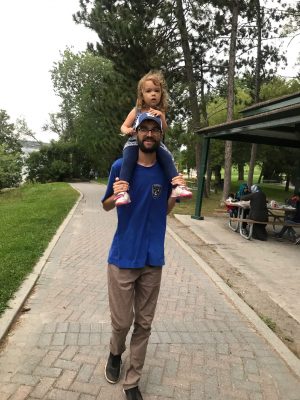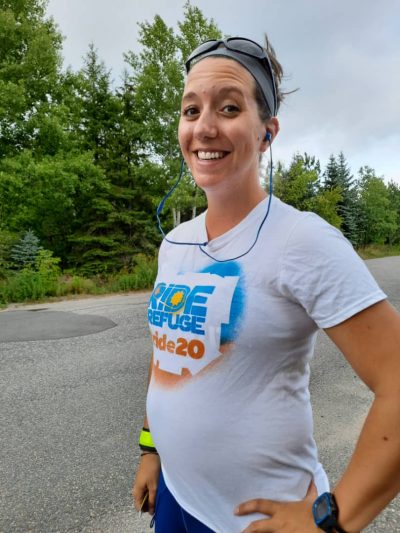 Event completed on August 29th!
Abbie and her husband Tom are AIM missionaries serving in Bunia, DRC.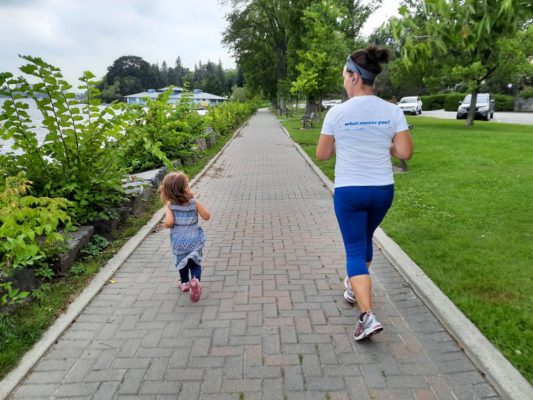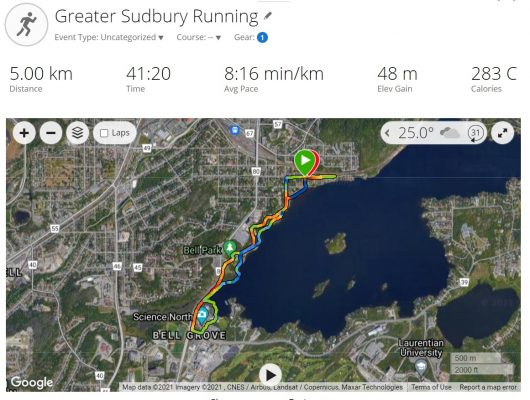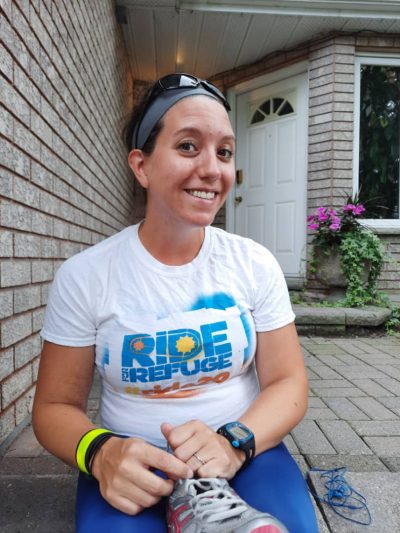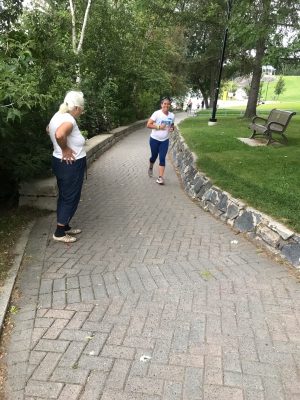 Paul Evans' Team –
Hikin' the Rock!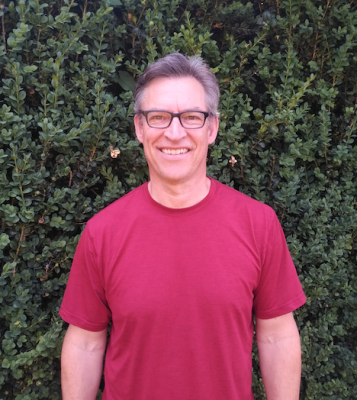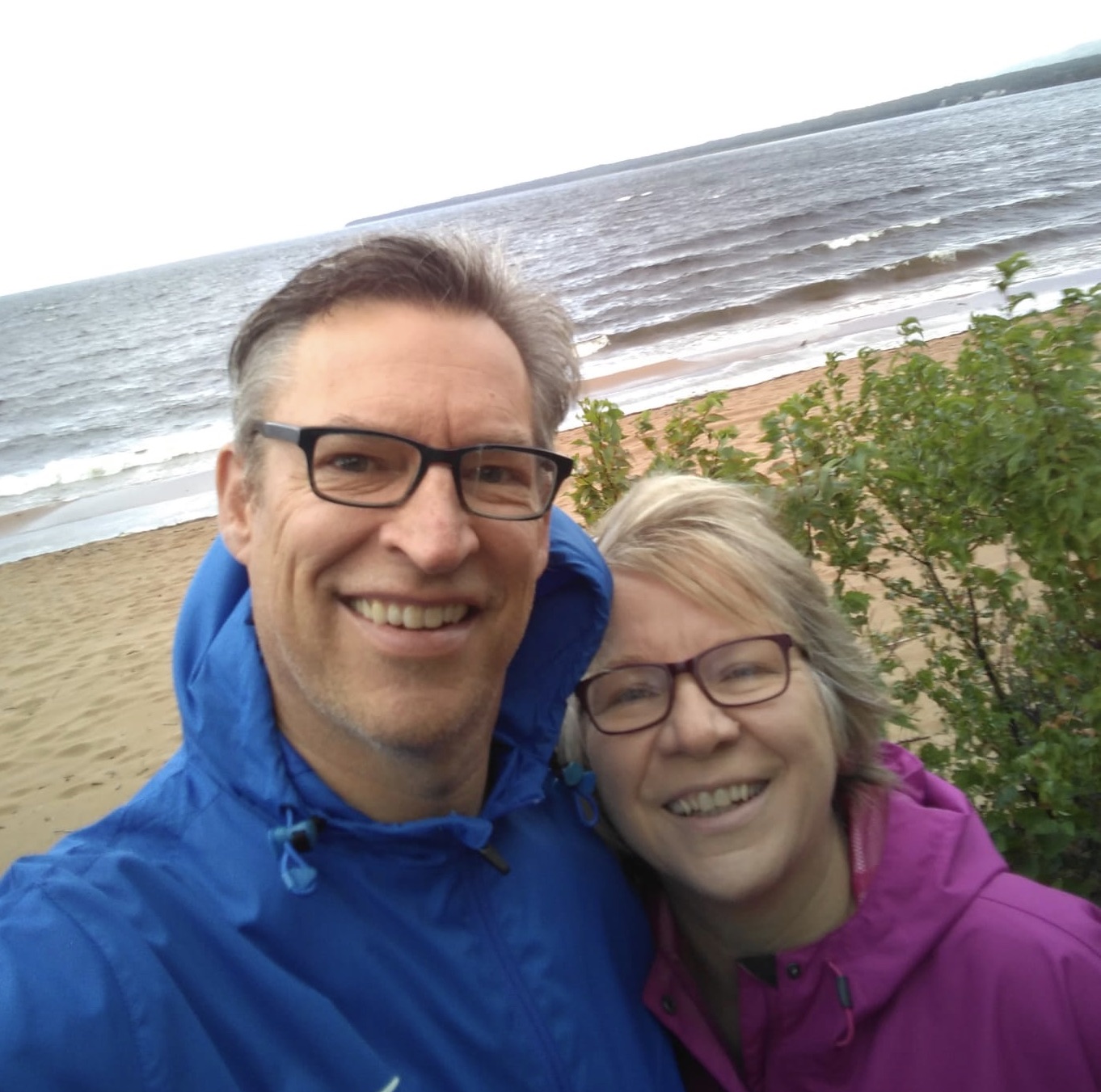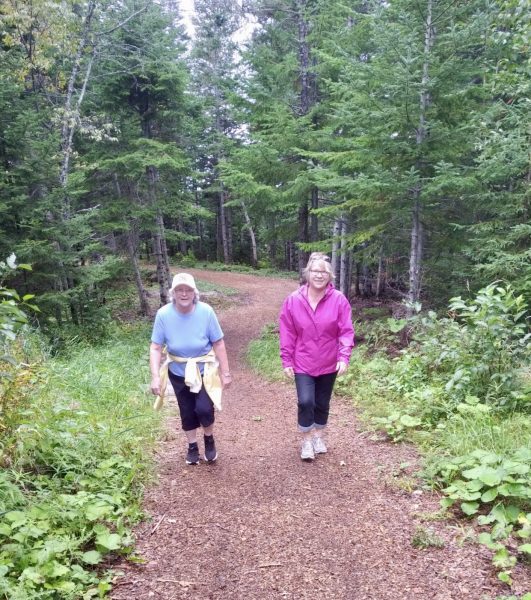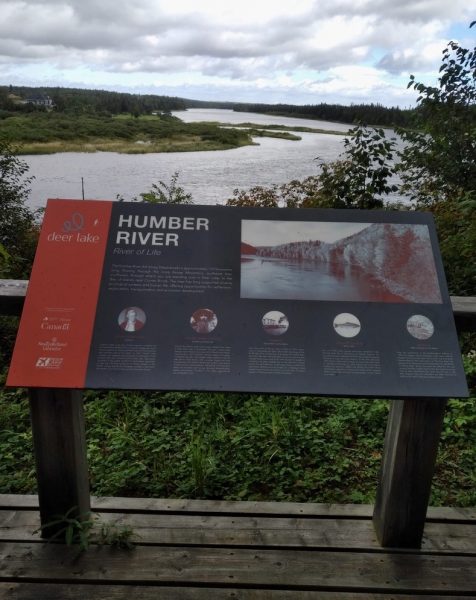 Event Completed on September 11th!
Paul is the Provincial Mobilizer for BC, AB and the Maritime Provinces, and lives in Abbotsford, BC.
Paul's team hiked almost 11KM, doing the Humber River trail in Deer Lake in Newfoundland!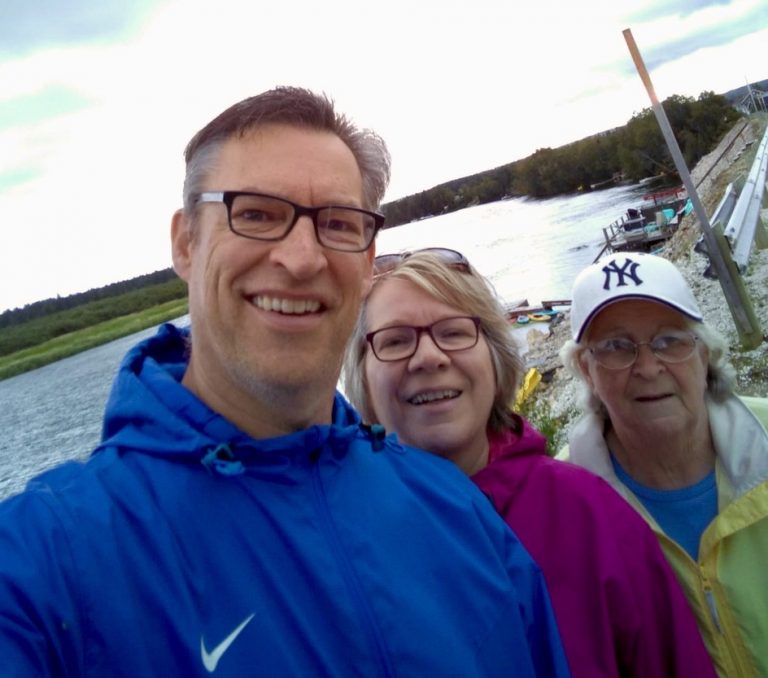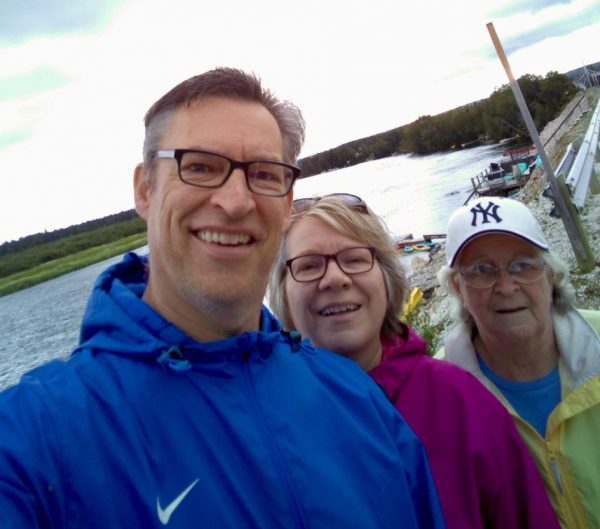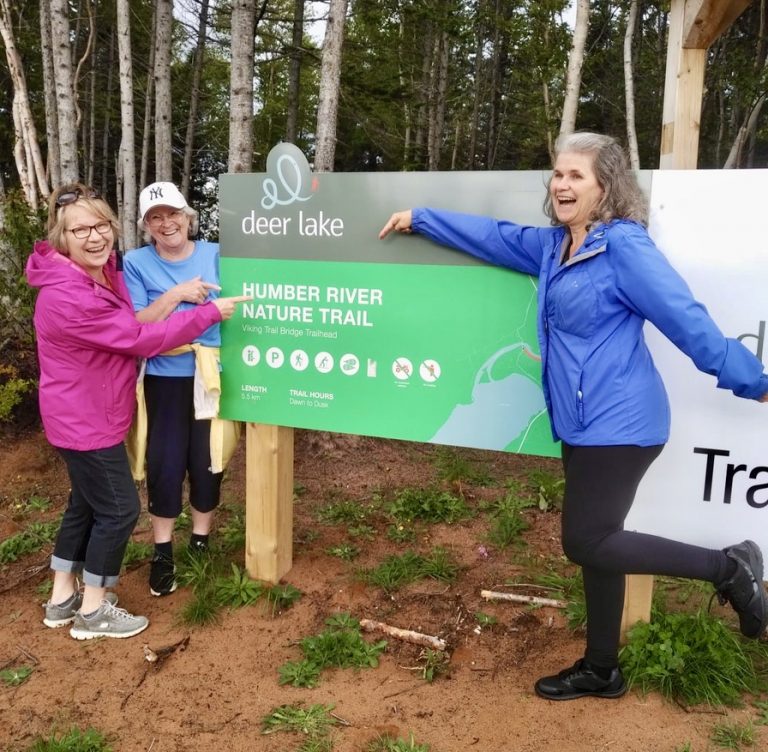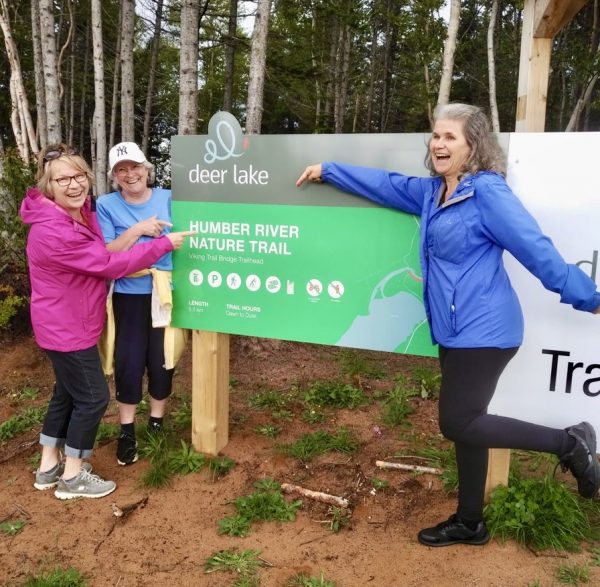 Lindsay's contribution to HIkin' the Rock!  
Team Members
Angie Evans
Lindsay Lamrock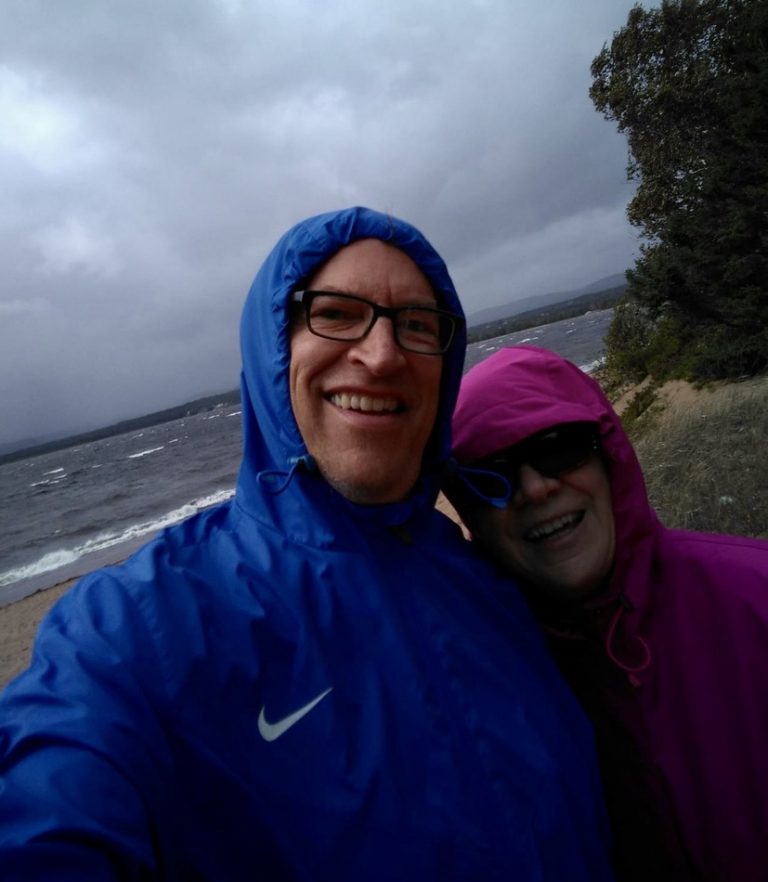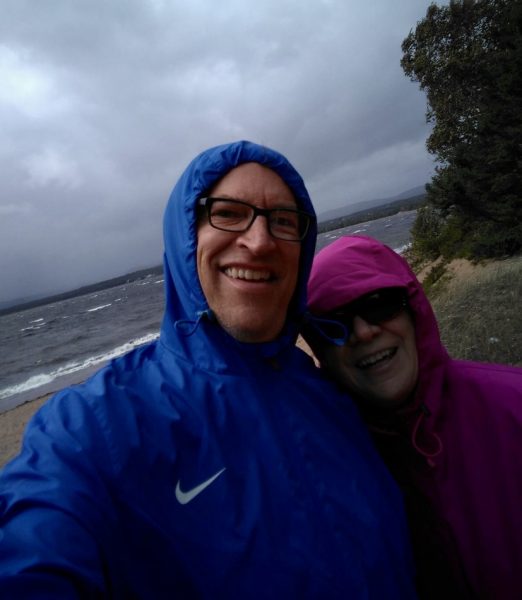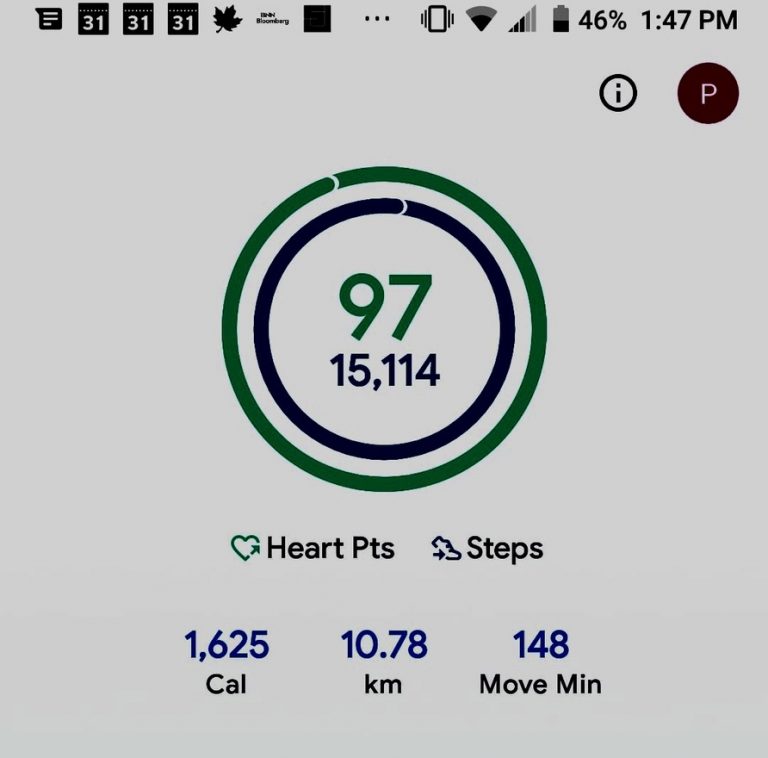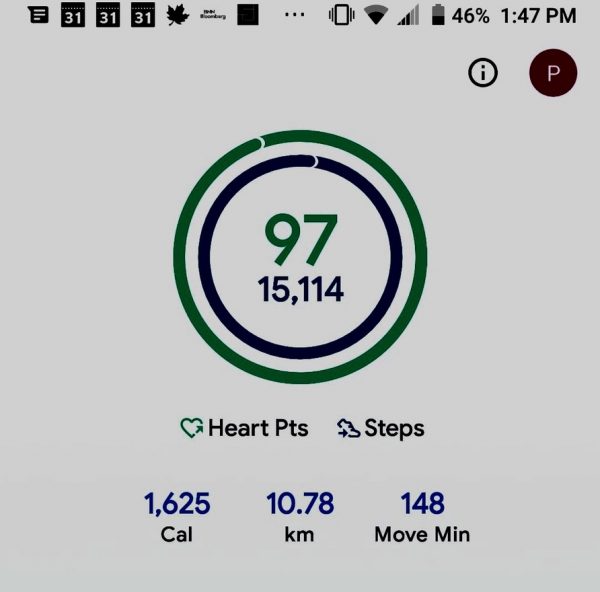 Kelby Friesen's Team –
The Manitoba Wheel Deals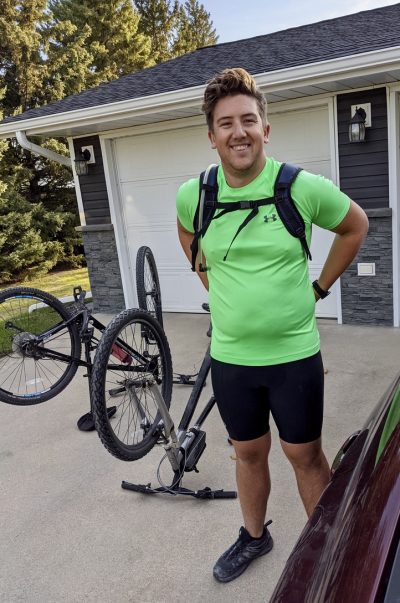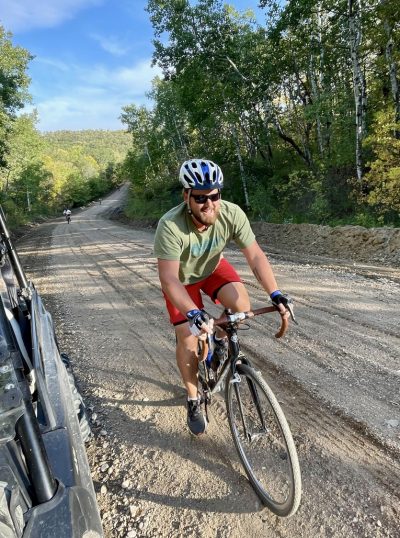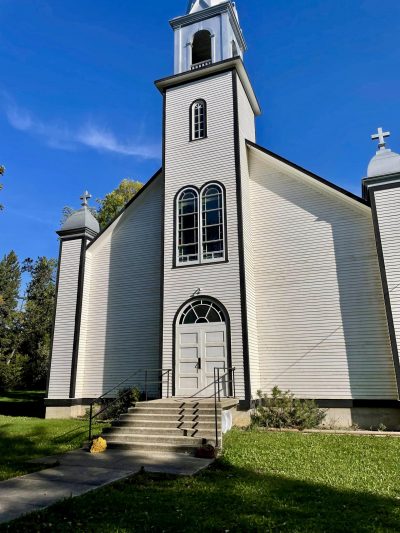 Event completed on Sept 18th! 
50km ride, Snow Valley, Manitoba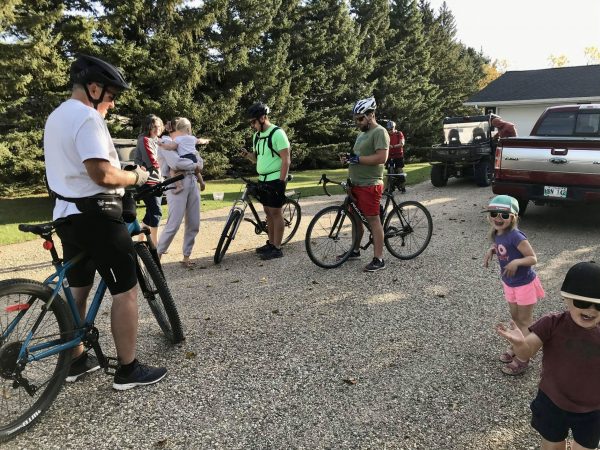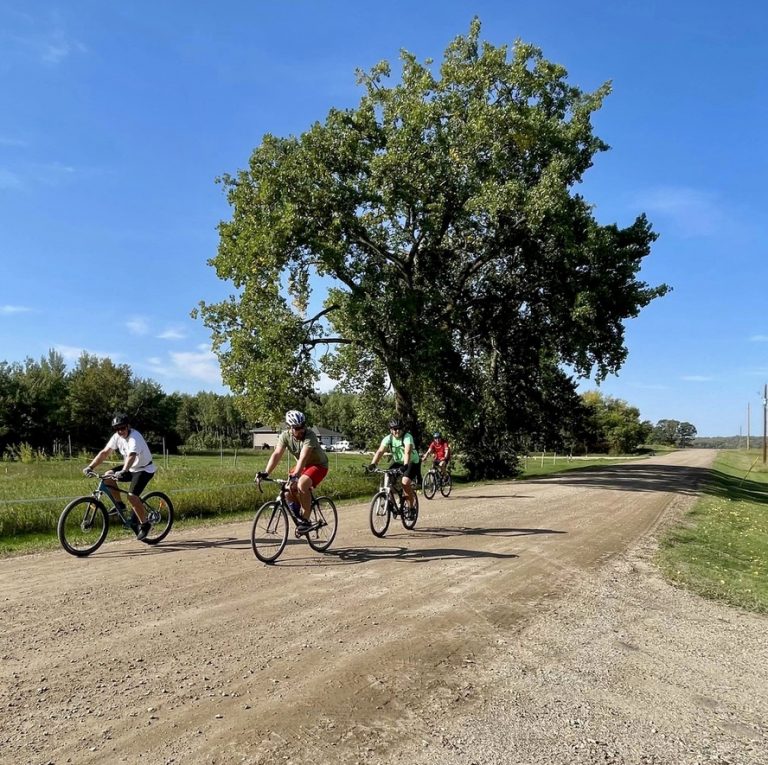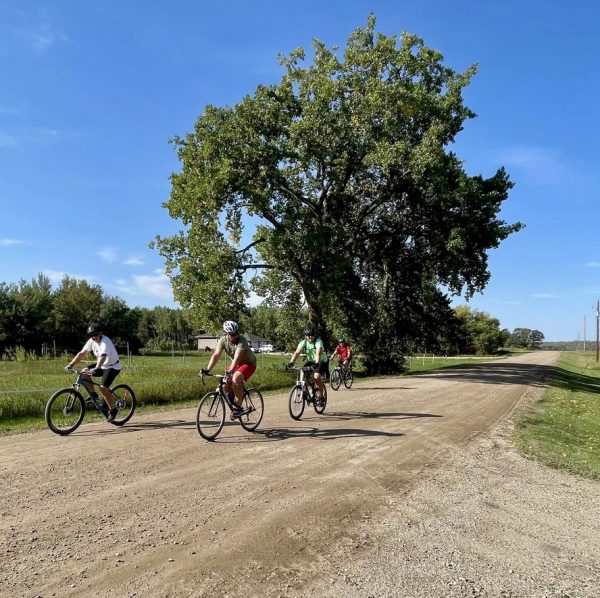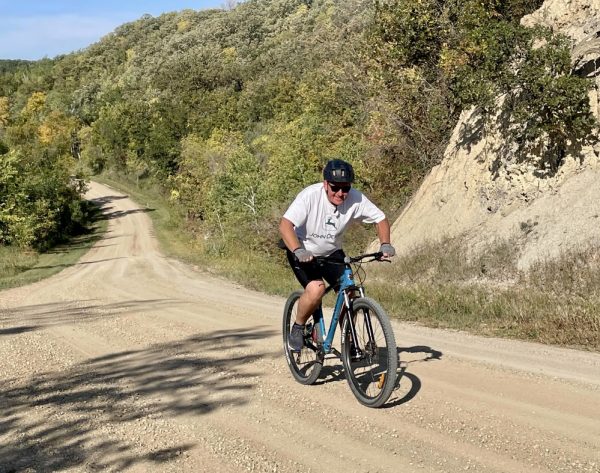 Team Members
Darrell Friesen
Tyler Friesen
Jim Hoeppner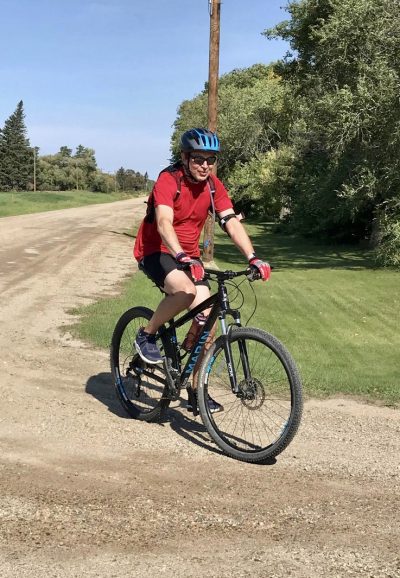 Jack Huang's Team –
True BeLeafers!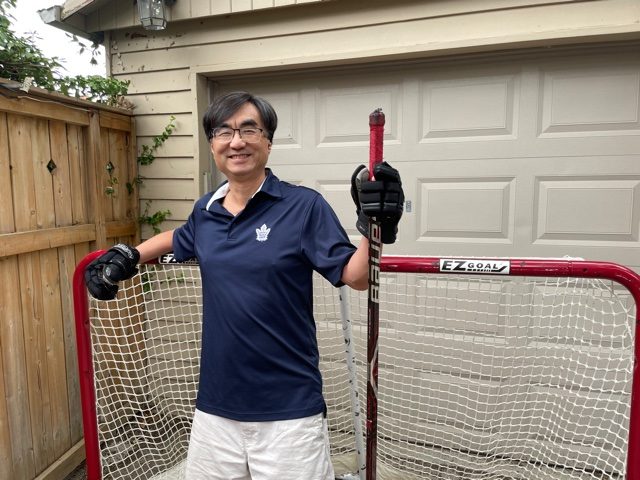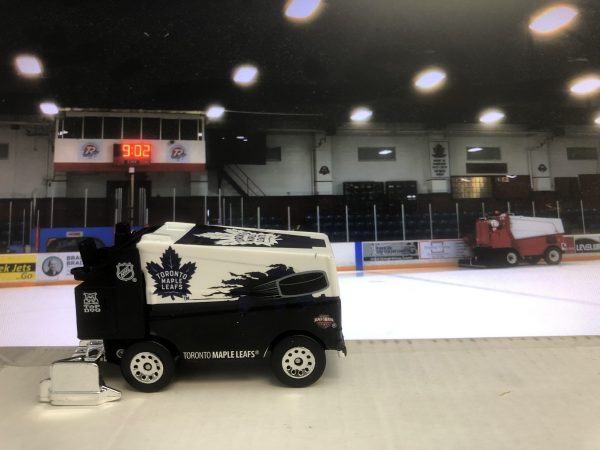 Event completed on Aug 28th!
Jack is AIM Canada's Finance Director.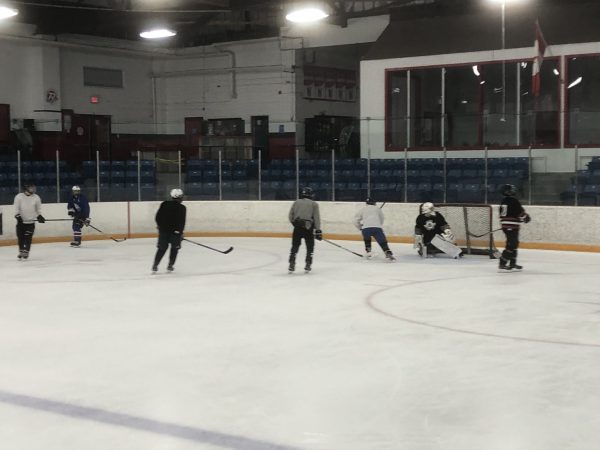 Carolyn James' Team –
Reading with Purpose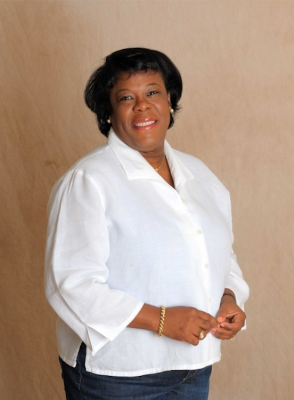 Info & Events
Carolyn is AIM Canada's Executive Assistant.
Her team activity: Reading!
Are you an avid reader? Do you find yourself deeply enthralled by a good book? Then join my team today and we can read together and raise money for a good cause. My Team – Reading with Purpose – is aiming to raise as much money as possible for AIM for Africa with reading our favourite novels. I would love to have you be part of my team as we raise money in the best way I know how – Reading!
Kim Lidstone's Team –
Kicks for Kim!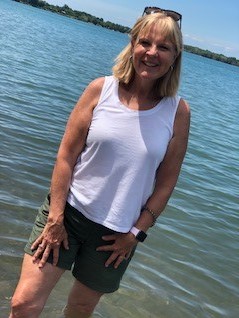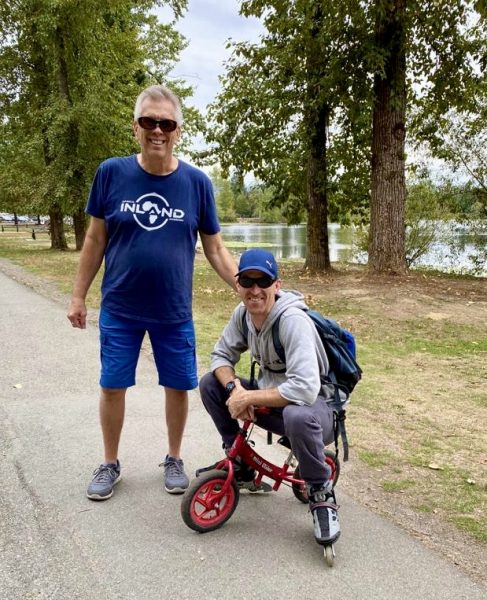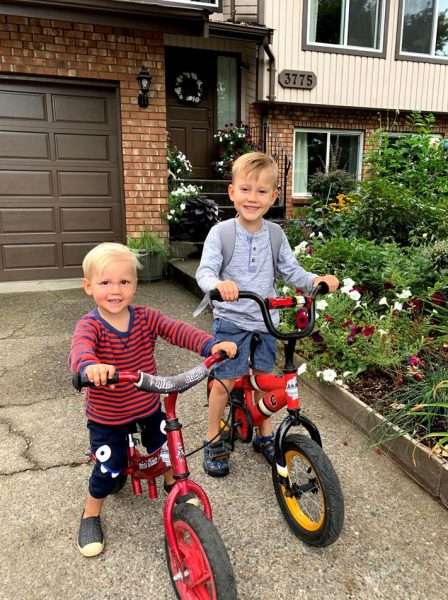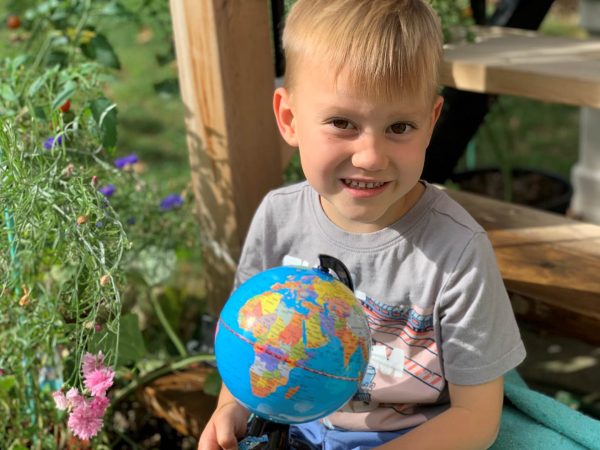 Event Completed on September 11th!
Team Kim's Kicks thanks everyone who participated and donated to A4A. We had a blast!
Our team grew to 8 adults, 6 kids and one dog. The weather was great for walking: cool and cloudy and the rain held off. It was fun meeting and getting to know one another as we made our way around Mill Lake, twice, and enjoyed snacks and lunch together. 
Our multi generation team (from ages 64 down to 2) enjoyed raising money for water, medicine and food to assist Africans. We were blessed to be blessing others!
Thursday, September 16th, Team Member Debbie Verbrugge will be cycling 25KM round trip from McGregor to Harrow, ON!  Go Debbie!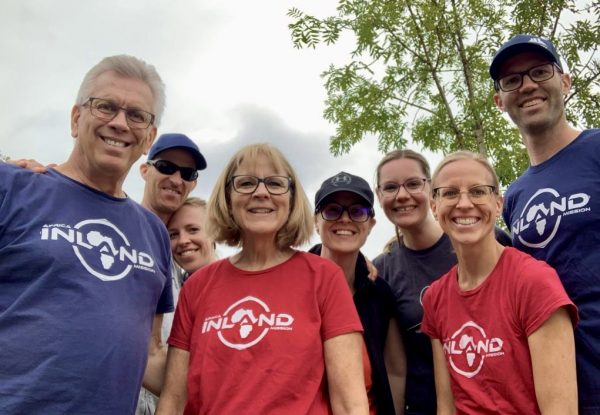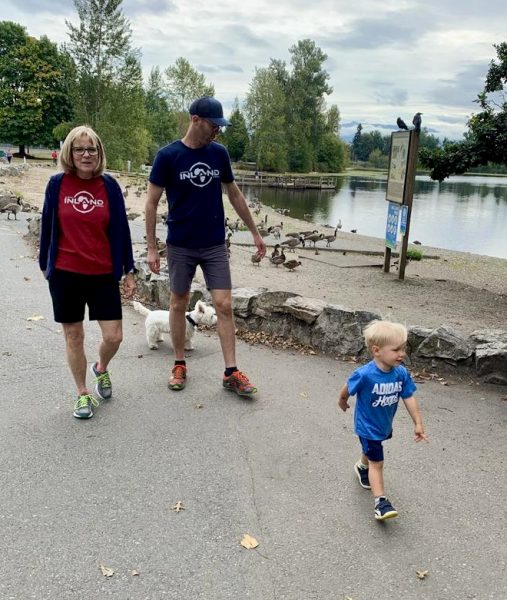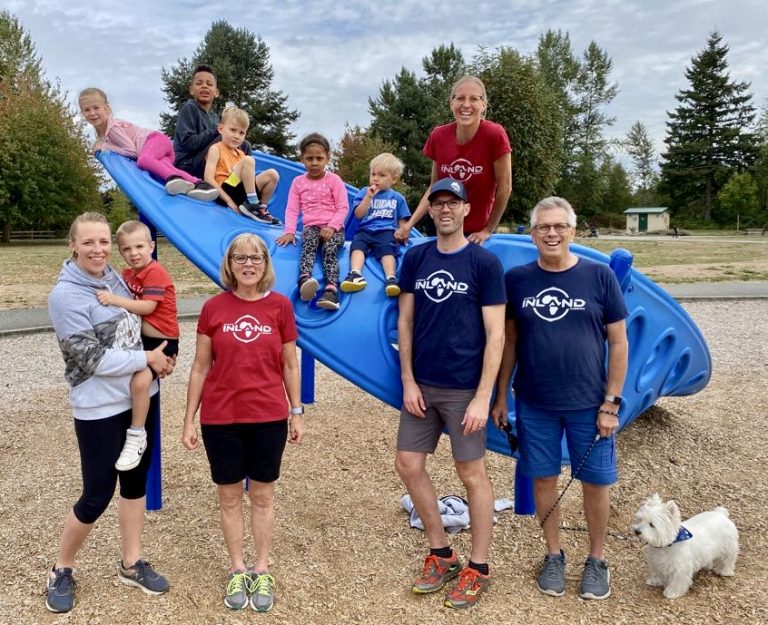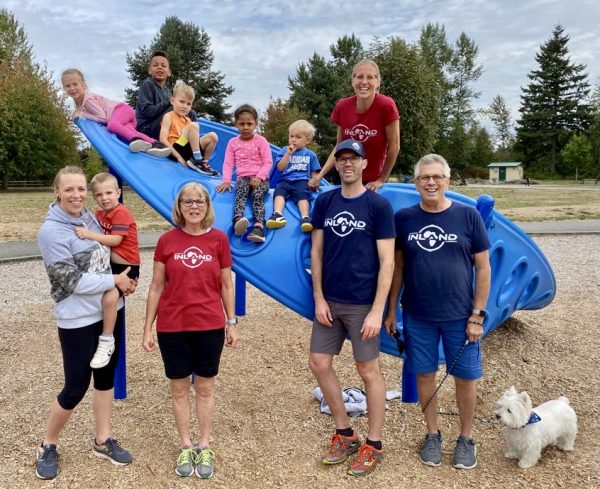 Debbie and Carol did their ride today, Sept 16th! They cycled 28KM!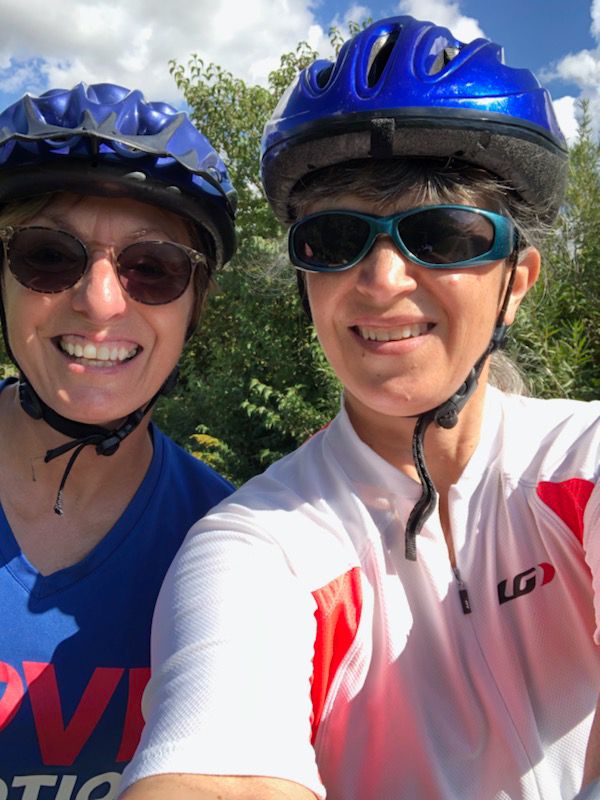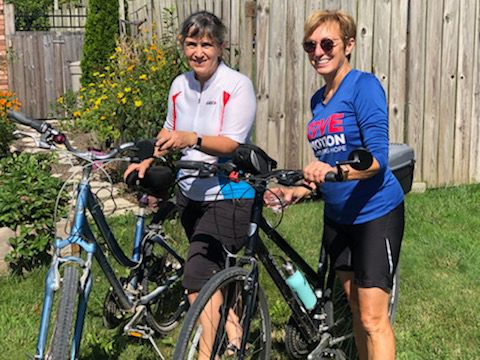 Team Members
Gary Lidstone
Debbie Verbrugge
Koetje Family
Carol Dudlets
Krista Lidstone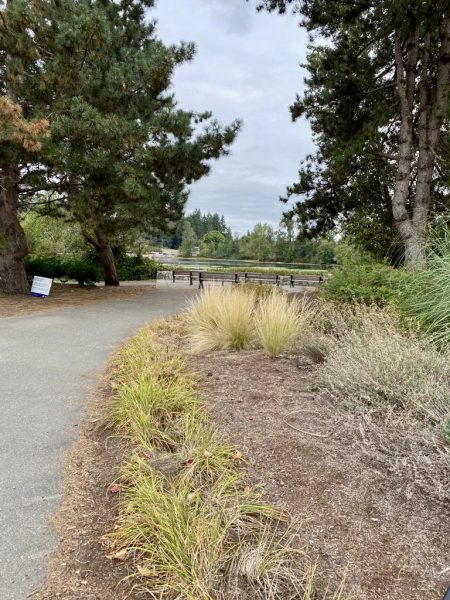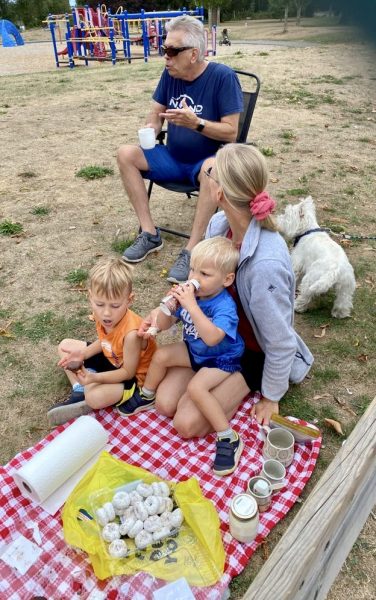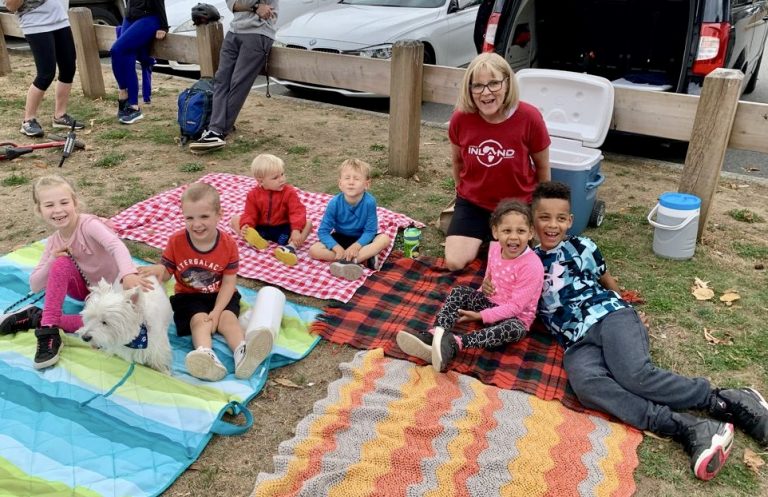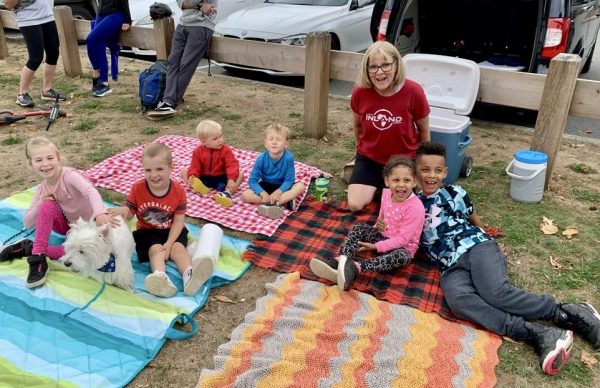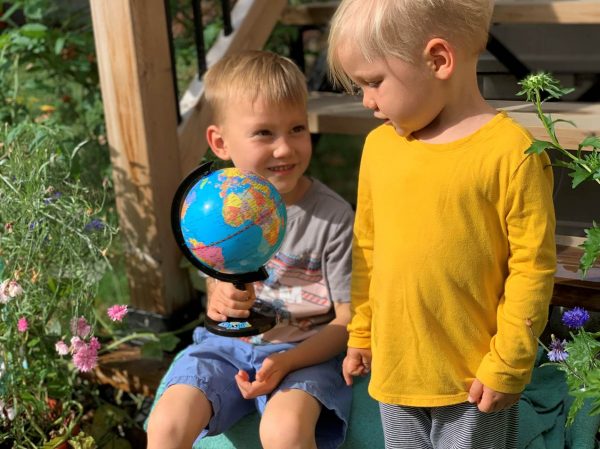 Dan MacKinnon's Team –
Orleans for Africa
Event Completed September 11th!
Dan is AIM Canada's Church Liason.
Team Members
Brian Wilson
Darren Hepworth
Jacques Dalton
Robin Davidson
Richard Johnston
George Skerratt
Richard Lemmon
Robin Davidson
John Snider
John Dancause
Maddison Meierhofer –
U of L Dance-a-thon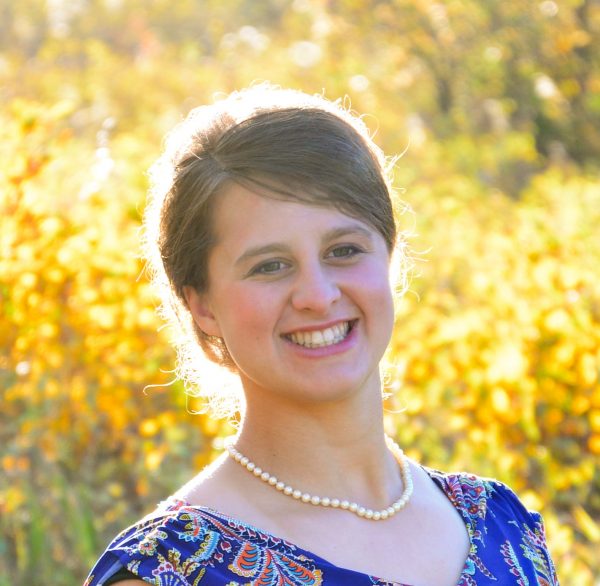 Event was held on October 3rd from 10:00 am to 4:30 pm at the University of Lethbridge!
Team Members
Faith Meierhofer
McKenna Overn
Janaea Overn
Selah Knocj
Anonymous member
Daphne Rejman
Sophia Rejman
Evelyn Meierhofer
Sydney Walcheske
Sydney Schwab
Julia Chalifoux
Aislynn Chalifoux
Amelia Chalifoux
Felicity Airey
Matthew Chalifoux
Anonymous member
Anonymous member
Rhiannon Kooy
Della Steed
Emerson Meierhofer
Anonymous member
Danielle Henrie
Anna Willms
Sithu Kaluthota
Sudhanya Kaluthota
Anonymous member
Anonymous member
Katelynn Hogeweide
Harper Gazic
Brynlee Merrill
Kenna Merrill
Amy Lorenz
Rowyn Engen
Elia Engen
Bobae Yang
Anonymous member
Dita Poenaru and Katia's Team –
Friends of Africa Montreal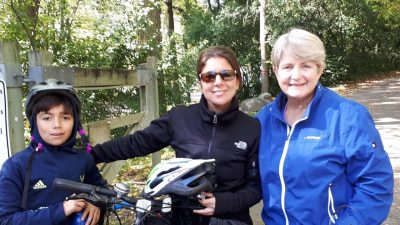 Event Completed on Saturday, Sept 25th
Dita is the Provincial Mobilizer for Quebec, and lives in Montreal, PQ.
We thank all who participated in the walk-a-thon and those who supported us!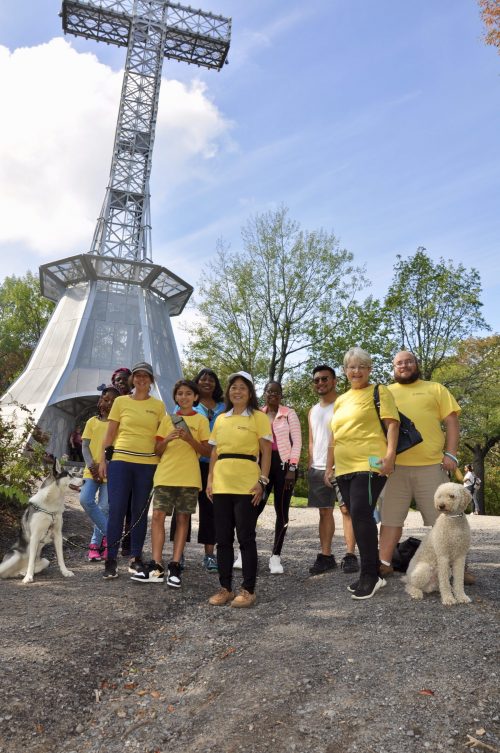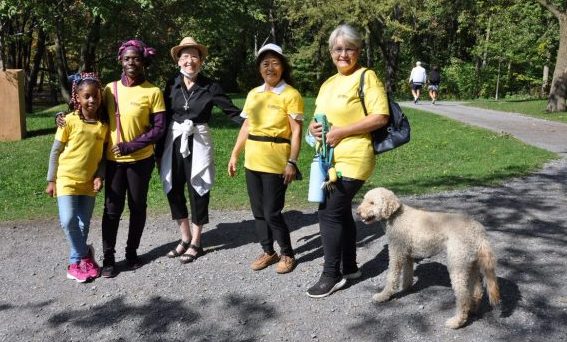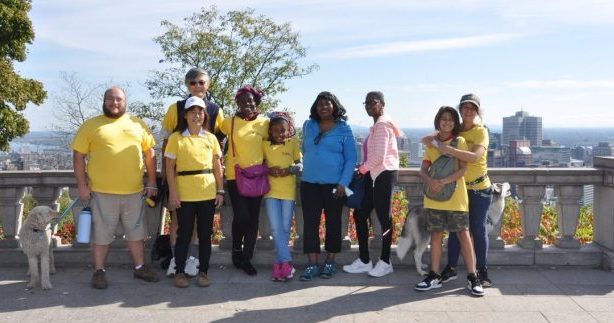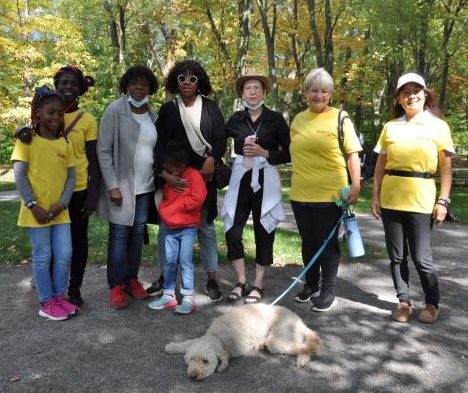 Team Members
Aikaterini Lagogiannis
Athan Kumar
Anonymous member
Anonymous member
Hannah Kizito
Rosemary Walker
Ron Shaw's Team –
Ron's Road Riders!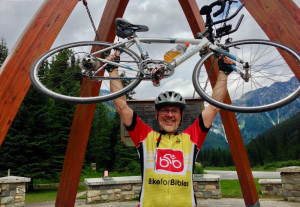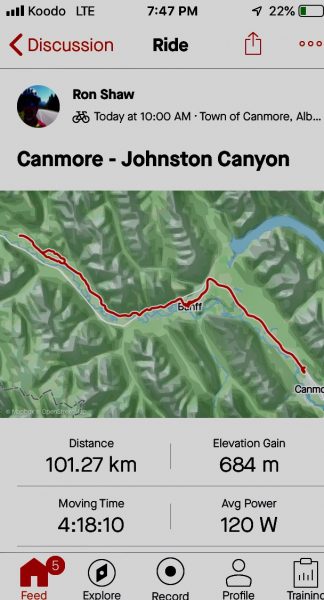 Event Completed on Saturday, August 14th
We had a great day of riding – and eating afterwards!  The weather cooperated beautifully – sunny and not-too warm, though fairly smoky.  Great ride, great BBQ at Ken & Mari's afterward, and wonderful to all be together again!  (Kristen, Ken and Marie were all on AIM AIR Vision Trips that Jacqui and I took to Kenya & Uganda in 2017 and 2018).
Thanks to ALL who supported our team and thus contributed directly towards water supply in the Hurri Hills of Kenya, completing the medical clinic in Moku, DRCongo and famine relief in Madagascar!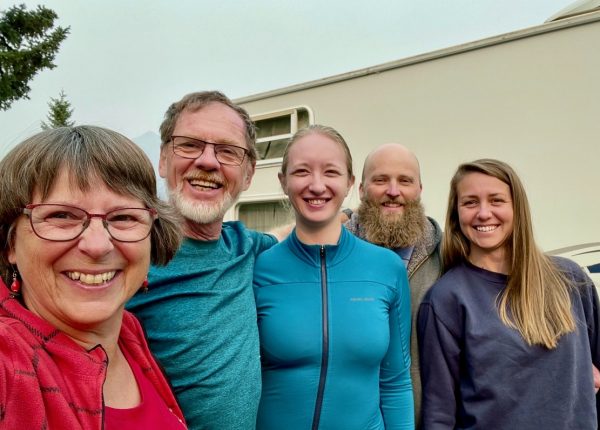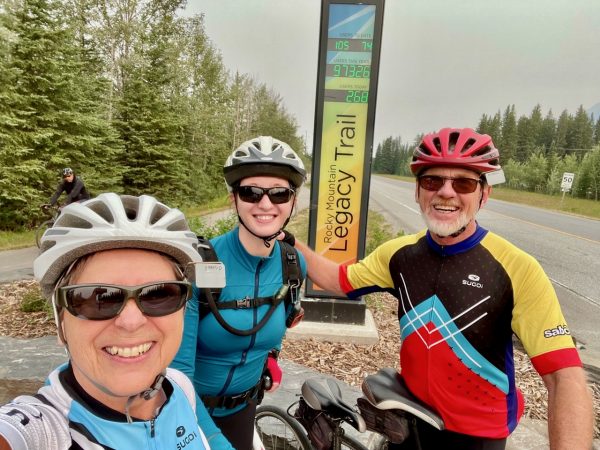 Team Members
Jacqui Shaw
Kristen Dewald
Ken Schellenberg
Marie Schellenberg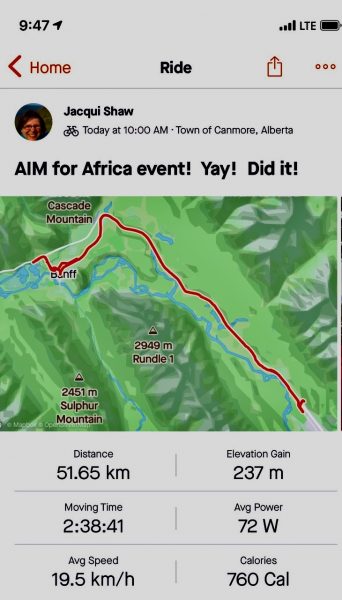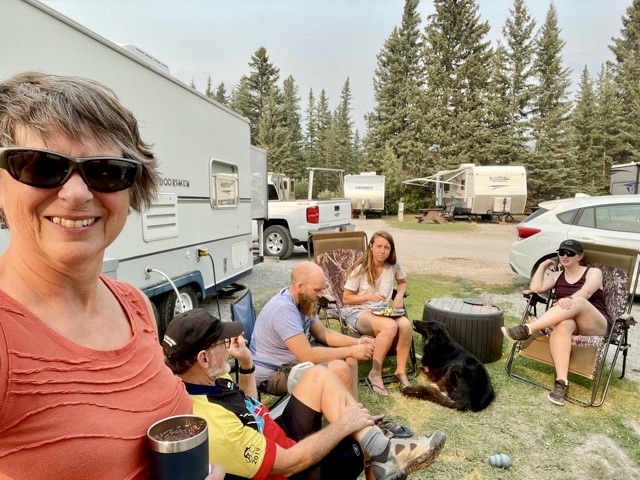 Derek Thorne's Team –
The Scova Notians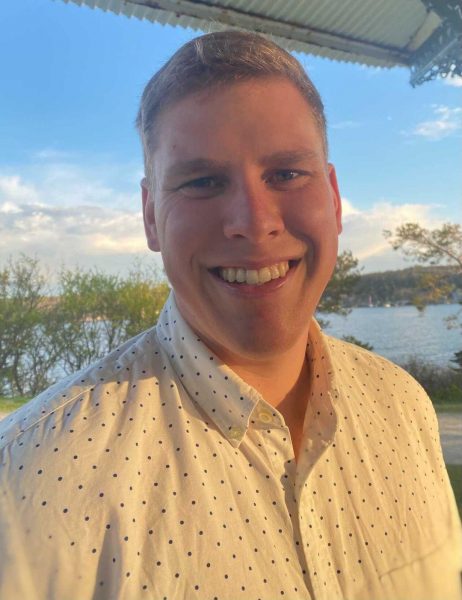 Info & Events
Derek's team will be walking/hiking!
EVENT:
Saturday, October 16th
Cape Split
Team Members
Member's names will be listed here
Frequently Asked Questions about AIM for Africa
What if I don't want to join a team, can I just make a donation to the cause?
Yes, you may.  Just click here or scroll down a bit more on this page to the donation section.  All the different giving options are listed there.
Can I give to one of the three specific projects?
We would prefer you

give

to the main AIM for Africa project and the funds will be allocated to our Primary (Water for Life), Secondary (Clinic for Congo), and Auxiliary (More for Madagascar) projects.
How soon can I expect to receive a tax receipt?
If the donor is not a frequent donor to AIM Canada, the receipt will be mailed shortly after the donation is received.
If the donor gives frequently or is a recurring donor to AIM Canada the receipt for the donation for AIM for Africa plus all other donations for the year will be mailed at the end of the year.

 

At this time we do not email receipts.
What about donations from the US?

Donors in the US can donate directly on this Canadian site.  However, if you desire an income tax receipt, the donation must be made through the AIM US Office.  Donors can donate via the US website (click here) directly from the AIM for Africa project listed on the site.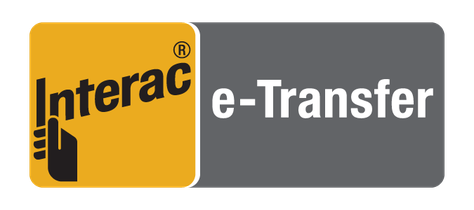 Send transfer to: 
finance.ca@aimint.org
In the memo, please note three items:
The name of the missionary or project.
Your mailing address, for your receipt.
Your email address.
There is no need for a security question as AIM Canada is registered for Interac e-Transfer Autodeposit.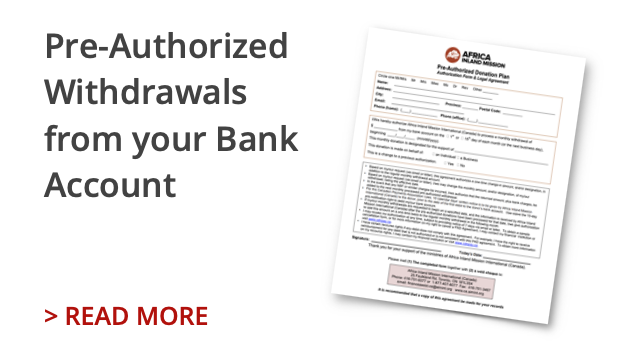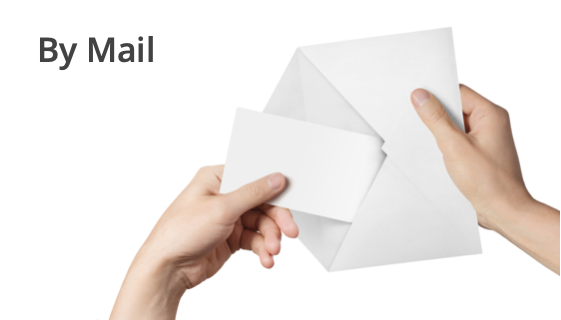 Please make your cheque payable to:
Africa Inland Mission Canada
Please Include a separate note identifying the missionary or project.
Mail to:
Africa Inland Mission Canada
25 Faulkland Rd
Scarborough, ON M1L 3S4